Inspiring Romantic Love Messages for Valentine Season
Valentine season of love is just around the corner, and this is the perfect time for you to start gathering all the inspiring romantic love messages for the valentine season to enable you have more time to think about what love really mean to you and to your love one.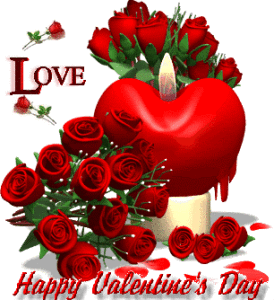 It is good to love and to be loved, this valentine will not be an exception for you not to show and share your love with your people, lovers and every other person you come along. With a loving heart, I have gather together some inspiring romantic love messages that will get you inspiring about love this valentine season and I'm sure you will like all of them.
Here come the inspiring romantic love messages for valentine season
How can I promise forever when tomorrow is so far away from me? How can I ease the pain when I have a bleeding heart inside of me? How can I forget someone like you when your name etched so deep within me?
If it's meant to be, even if we let each other go, our hearts will find each other even when we part ways. And if our hearts melt together so will our bodies and soul. Then, every word and every touch will fuel our passion flame. I'll be yours, you'll be mine, and we'll be one till the end of time.
What is LOVE? Some say it could conquer the world. Others say you will lose yourself, completely blind. But have you ever wondered what's behind those letters L.O.V.E.? I would say, it's a reminder. There's an L because man could not live without Love, there's an O for you wouldn't be able to spell your w_rld without it, there's V since you make yourself Vulnerable to things that they call moments, and E, to tell us the reason of our Existence.
Question: What is the difference between love and a pack of cigarettes? Answer: Both of them can make you sick, but at least, the cigarettes come with a warning!
The purpose of relationships is not to have someone who might complete you, but to have someone whom you might share your incompleteness with you!
Setting someone free is the hardest thing to do, but it's not the tears you cried that makes it so hard, it's the small piece of hope left inside your heart that someday, you'll still end up together.
They say that if love becomes painful, it's time to let that love go and save yourself. Just keep this in mind, you'll be able to find another love, but not another self.
When you love, it doesn't matter how many times you cried, how many words you've heard, but it's how much you care and how long you're willing to sacrifice. Even if it means, taking away you own happiness.
They say if love becomes painful its time to let that love go and save yourself. Just keep this in mind, "You'll be able to find another love, but not another self."
For an intensive guide on how to put spark back into your relationship with just Text Messages, I recommend you watch this video presentation here; Text The Romance Back.
And do you know you can even get your ex back with just simple but highly effective text messages? If you really want your ex back, check out this video here; Text Your Ex Back.
These are really inspiring love text messages that will add spice into your valentine season and I can be sure that you love them, then if that's true, show that love now by hitting my Facebook Fan Page with "LIKE" using any of the social media icons below. Let me know what you think about all of these inspiring romantic love messages for valentine season using the comment box below.