If you find your love life getting a little dull then why not spice it up by having a soapy massage together.
A soapy massage is an erotic full body to body massage using shower gel as a lubricant. If done correctly it can produce an intense and satisfying experience for both you and your partner.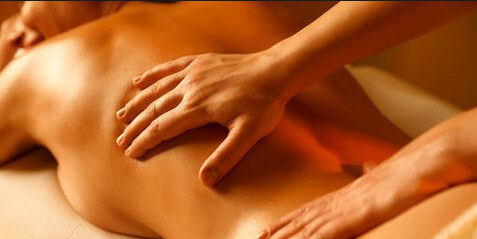 Where did soapy massage originate?
Soapy massage gained popularity (and notoriety) in the soap-lands of Tokyo's red light district. The massage was designed to create sexual satisfaction for customers without breaking the strict rules governing sex work.
From its red light beginnings, soapy massage has now become popular across the world. You may have come across videos of this massage online.
It is a sensual massage that is a lot fun and extremely sensual, making it the perfect activity for couples.
What happens during a soapy massage?
According to Erotic Joy London, a sensual massage service in London who offer soapy massage sessions, this therapy follows a certain procedure.
It also requires certain tools to do it.
These tools include –
Shower gel
Sponge
Bowel with water
Plastic sheet to cover the bed (easily available to buy online)
So let's break it down step by step…
Part 1 – Share a shower
Start of the session by stripping off and having a shared shower with your partner. You can squeeze the shower gel on each other's body. You can then sensually scrub down each other.
Part 2 – The body to body massage
Once the shower is over you can keep both your bodies wet. You then move over to the bed (which you need to cover with a plastic sheet).
Have a big bowel ready with the soapy water. Ask your partner to lie down and then sensually sponge their naked body all over.
You will normally begin a soapy massage session laying on your front, and then be asked to turn over, so that your partner can work their magic on the front of your body.
They can then glide their entire body against yours, ensuring maximum physical contact. They may use their hands for added pressure in certain areas of the body.
The massage from here can progress into a very erotic massage session with lots of touching, kissing and caressing. Let your erotic imagination run wild.
Part 3 – Wind down
When you have finished your soapy massage session you can have another shower together, to unwind and wash off any excess shower gel.
Why you should have a soapy massage
First and foremost, a soapy massage is an erotic massage, undertaken to arouse and provide sexual fulfilment.
As with other forms of massage, the slow, sensuous nature of a soapy massage will provide an intense sense of gratification, leaving you feeling truly relaxed
In addition to the erotic benefits, a soapy massage may leave you feeling less stressed.
The attention paid to your muscles will have benefits to your physical health by temporarily improving flexibility and blood circulation.
Regular massage sessions have been shown to have significant, long term health benefits.
The fun and informal nature of a soapy massage makes it an ideal for kinky couples seeking to do something sensual and intimate.
Sounds good, but I don't have a partner
No problem, if you don't have a partner, there are plenty of soapy massage providers dotted around the major cities of the world who offer soapy massage.
Call them to arrange an appointment. You will be glad you did.