One of the primary concerns that you should address when taking care of your senior loved ones is how to keep their safety while they're at home. It's essential that you're aware of the potential dangers because seniors are susceptible to accidents such as tripping and falling. These accidents can result in serious injuries and even death.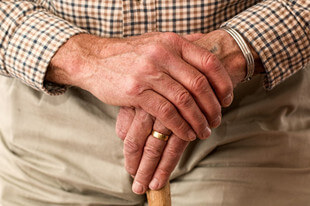 Thus, you need to make sure that your home is safe and secure for the seniors living in it. For a little help, here's a list of tips that you should follow for that purpose. So take a read!
Install Safety Features in the Bathroom
The part of the house that attracts more accidents for seniors is the bathroom. A study in 2011 conducted by Centers for Disease Control and Prevention found that 200,000 people in America visit emergency rooms because of injuries caused by accidents in the bathroom, with over half of the victims are elderlies.
That's why you should see to it that you make your bathroom safe for seniors. You can do this by installing safety features to avoid slipping, tripping, and falling that can cause injuries and death.
Since bathroom floors are slippery, you can put non-slip rubber mats on the floor, for example. It's also advisable that you install handlebars around the shower area and near the toilet bowl so that seniors can support themselves while taking a bath or taking a call of nature.
Keep the Home Well-Lit
As a person grows old, there's a high chance that their vision goes blurry and partly blind. Elderlies who have difficulty in seeing are the most vulnerable to accidents. Thus, you should make sure that your home is well-lit for them to be able to see while navigating the house.
It's a must that you install lights in the stairs, hallways, and entryways. There are lights nowadays that have motion-sensors so that it won't be hard for seniors to find the switch when they want to turn on the light. A well-lit home can also discourage intruders from breaking into your home.
Make the Outdoor Area Hazard-Free
Accidents often occur in the outdoor area. Thus, you should ensure that the entrance, sidewalk, porch, and driveway are hazard-free to prevent accidents.
For instance, you should see to it that you repair unstable cracks in the path in the outdoor area. It will also keep elderlies safe if you clear the snow in the entrance, sidewalk, and driveway to avoid slipping. Place a rubber mat in the wooden floor of your porch, especially in wet weather conditions.
Keep the Stairs Easy to Climb
Serious accidents such as falling and slipping often happen while climbing the stairs, and many of the victims of such disasters are old people. Thus, you should install safety features in the stairs to make it easy for seniors to climb the stairs.
You can put on additional grip along the railing to prevent falls. For old people to avoid slipping, on the other hand, you should place a non-slip tread mat in every step.
Install a Bed Rail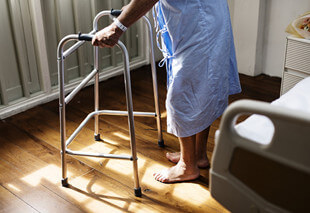 A bed rail is one way to keep seniors safe as they get in and come out of bed. There are bed railings on the market today that fits perfectly between the box spring and mattress that also have pockets for holding magazines and books. By installing a bed rail, you can ensure that your senior loved one will be safe in the bed.
Takeaway
Keeping your home safe for your senior loved ones is essential because old people are the most vulnerable to accidents. The good thing is that there are a lot of ways that you can do to make your home safe. You can follow the tips above for that purpose.

Author Bio:
Lisa Jones is a health and senior care blogger. She writes stuff about the different types of senior care and tips to keep elderlies safe at home. Lisa browses blogs like https://www.partnersforhome.ca/ to expand her knowledge about senior care.