Hair Texture, Face Shape Should be consider For Perfect Hairdo
Nothing is more important than hair texture when it comes to choosing your best hairstyle, not your face shape alone should be consider but the texture of your hair should be given much consideration. Your hair's density and texture may dictate your hairstyle, your hair length and how your stylist cuts your hair. [Read How to know my face shape]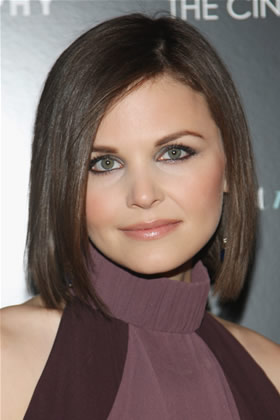 There are 6 basic hair textures which are; fine, straight, wavy, coarse, curly and frizzy, with each one comes a slew of rules such as "curly hair doesn't look great short" and "fine hair doesn't look great long." So there are rules of perfect hairdo. Your hairstylist should be able to suss out your hair's situation by touching it and seeing how it moves, but it is always good to know your hair type and texture when it comes to picking a haircut and styling your hair. [Read hairstyle and beauty with fitted face shape]
Here are just some of those rules you need to follow to get that perfect hairstyle.
If you have curly hair allows it to grow long because curly hair tends to look best when long. Beauty will tell you that curly hair needs length to weigh it down, otherwise it will pouf up. This is true. Usually the longer you can grow your curly hair, the better.
If you have fine hair, don't grow it too long, just as curly hair needs length to weigh it down, fine hair needs to be shorter to retain body. Long, fine hair can appear flat and lifeless.
Bangs are best for straight, coarse and fine hair; everyone's big on bangs these days and if you have curly and/or frizzy hair you might be feeling a bit left out because it's an age-old beauty rule that bangs work best on straight hair, coarse hair and fine hair but never curly hair. The beauty rule is that unless you're willing to chemically or manually straighten your hair and bangs each day, you're better off not getting bangs.
Wash fine hair daily if you want, wash coarse hair weekly if you want; you may have heard that you should never wash your hair every day. Feel free to break that rule if you need to. Fine hair usually means oily hair and coarse hair usually means dry hair. You should shampoo your hair as often as you need to, even if it's every day. For oily hair, try dry shampoo or baby powder at the roots to soak up extra oils on the days when you skip a shampoo. If you have frizzy hair, your secret to softer hair is in the conditioning. You should condition after every shampoo and do hot oil treatments weekly.
The right tools for your hair texture, different hair textures require different hair tools. For example, women with straight, wavy and coarse hair can invest in a great round boar's hair brush as well as a paddle brush for blowouts. It's also worth the investment on a good ionic blowdryer. The time it takes to dry hair is cut down with a good dryer and your hair won't frizz or fry. Curly hair is trickier because it has a tendency to frizz when over-handled. Some women don't use hairbrushes or blow dryers on their curly hair, opting instead to let their hair air dry. Others dry their hair from below on a low setting and using a diffuser.
Above all, you should learn to embrace your type of hair, often time, we forget to appreciate our hair texture and wish to have someone else hair texture, is not good for you if you continue doing that, until you love your hair before you can actually enjoy the hairdo you carry on your head.
When we feel stuck with what we are born with, we may feel eager for change. But our lives will be much easier if we embrace our hair texture. You also like to read how to determine the best eyeglasses for your face shape.
Don't forget to give us like on our Facebook Fan Page and also leave comment down in the comment form below if you have any thing you're not sure about, we will be glad to respond to your request.