More than anything else, I love making new friends online. Thanks to the Internet, it is now easier for people like me to do so. Sifting through a myriad of options to find the best way to meet new people can be pretty daunting. I've had to give up on many occasions.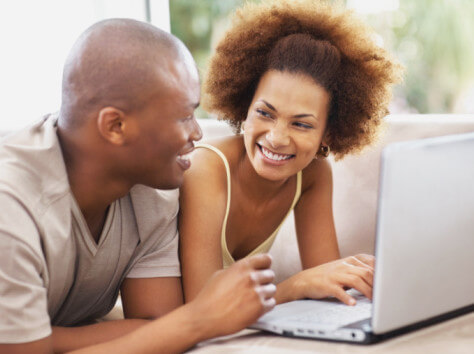 However, I found that mobile applications offer a great way to connect with people because recently, my friend referred me to a neatly sorted list of networking apps on Appgrooves.
I checked the apps out and was amazed by the quality of people I interacted with. There were genuine people online looking to make friends too. The users I met on those apps are some of the best friends I have today.
I know there are scores of people like me who desire to meet amazing friends over the Internet. So I decided to write this piece, giving tips on finding the right apps for meeting genuine people.
Discover New Friends on Relevant Mobile Apps
These days, you can easily make online friends with people you're interested in. Meeting new people over the Internet is the latest trend in friendships. The introduction of mobile applications to the tech space has even made it more convenient to connect with people from any part of the world.
Now, you don't have to battle with that awkward feeling of walking up to people to say 'hi.' You can meet new people via the hundreds of mobile apps built to connect you with the right friends. You have the freedom to choose the type of people you want to communicate with. Several friend finder apps allow you to search for friends with similar interests using the filter option. If you're a businessperson looking for apps to connect you with other business people, there are multiple apps developed just for you.
So, no matter the type of friends you are searching for, there's an app that can help with that – effortlessly.
Build a Global Network Using Social Media Apps
Social Media Apps are preferred by many in connecting with people all over the world. If you're looking to make friends with people from different parts of the globe, then these apps are just what you need. Social media apps come in various forms, with the three most popular being Facebook, Instagram, and Twitter.
With Facebook, you're able to send a friend request to anybody you're interested in online. If the person accepts your friend request, you both can connect, chat, and stay updated with each other's timeline. Instagram is a photo-sharing mobile app, where you can view the photos and videos of people you are following. Others can also see yours, with a Direct Message option that allows for private communication. Twitter is another top social media app that allows users to post or tweet what's on their mind, and their followers can interact with them, and other followers.
Make Friends with People Nearby
If you've been using any social media app for a while now, you've probably developed a disdain for the toxicity that flies around it. With it comes frequent rants, banters, and all forms of negativity that can be very disturbing. If you're the type that can't stand such an environment, then there's another platform you can hop on.
Some mobile apps are developed to allow users in a particular location to connect. With these apps, you can easily meet new people near you and build long-lasting friendships. Also, these apps allow you to connect with people in a new location you might be traveling to.  Instead of going there and wandering about with a friend, you can meet the locals and have an exciting travel experience overall.
If you live in the city and traveling is not your thing, some apps let you connect with people in that city. With these apps, city dwellers can meet with one another, and build friendships. Apps like these are particularly useful for escaping a boring weekend and hanging out with people near you. You'll be in the know about talks, concerts, and other events happening in your vicinity.
Conclusion
All in all, today's smartphone apps-driven environment makes it way easier to establish relationships and expand your network of business associates or friends. Luckily, there are tons of suitable apps to choose from. Consider checking out the link I recommended above to help you get well on your way to meeting the kind of people you've always wanted to associate with