Traveling makes us see the world differently. It's one of the most challenging yet most fulfilling undertakings one can go through. But to find love while on the journey is the ultimate blessing one could hope for.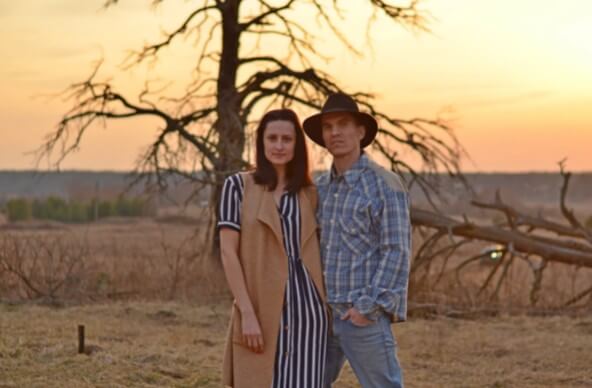 If you've thankfully found your ideal person while traveling — and in Russia, no less — you'd find this article a lifesaver. It lists all the Russian dating rules, so you're at your best self during the entire dating phase.
Take a light tread through the things we prepared for you. Enjoy!
Ultimate Russian Dating Rules
Being in a cross-cultural romance could pose so much struggle. Besides getting to know each other, you also need to understand your date's cultural leanings or customs.
Check out the ten Russian dating rules below if you wish to know your date a little more.
1. Don't be touchy or clingy
When dating a Russian woman, never make the mistake of touching their face, hands, or any other part of their body. Like any other woman who prefers a serious relationship, Russian women won't appreciate you being all touchy or clingy on the first few dates.
Men in Russia won't appreciate clingy women as well. So, avoid spamming their inbox, calling them now and then, or stalking them on social media from the get-go. Give them space to breathe and a time to miss you. It's essential that they're comfortable around you and don't feel the need to hide from you.
2. Steer clear from political issues
Whatever you do, try to steer clear of any political issues on the first date. That is, except if you've met with your date during a political function.
Instead, talk about their cultural beliefs, their childhood, and their dreams. Being political on a first date may risk your chances of looking good in your date's eyes, especially if your beliefs don't align.
3. Don't talk bad things about their families
People in Russia hold their families with the highest importance. Despite this, it's natural for a date to share some family problems.
If your date does share family problems, this doesn't give you the ticket to add negative comments. They are just blowing off some steam, so sometimes, all they need is someone to listen to their family troubles.
4. Be careful about your jokes
Part of being in a cross-cultural relationship is being critical of your humor. Just because your jokes would sell big in your country, it doesn't mean you'd try it on your date.
Your date might have a different sense of humor, thus won't appreciate your jokes. The worst thing is if your date would get angry because of your foolish antics. As such, know your date's personal beliefs first and discover their biggest pet peeves before trying your jokes on them.
5. Don't mock their beliefs
The most effective way to piss off your Russian date is by mocking their beliefs. Be tolerant with your date and offer your respect, no matter how ridiculous their views might seem to you.
Respecting their spiritual or cultural leanings may even be a learning journey for you. Take this phase as a test of your love for each other.
6. Don't show up empty-handed
On the first dinner date, it's considered rude not to bring something for your date. It doesn't have to be anything fancy. A box of chocolate or flowers would always suffice, and it may even reflect on your sweetness.
7. Don't be stingy
Contrary to popular belief, Russians don't want you to foot the dinner at all times. But, you offering to pay for dinner tells them how generous you are. It shows that money won't be an issue, not because you're rich, but because you are not a cheapskate.
8. Don't generalize all Russian singles
Never start your conversation by generalizing all Russians.
Russia is a big country, a big melting pot of cultures and lifestyles. Not everything you heard about them goes true for everybody in the country. Give your date the benefit of the doubt, and treat them just like any other date deserves — with respect.
9. Don't be afraid to be cheerful and laugh
Since we're talking about generalizations, Russians are also perceived as the type to not have fun. But this isn't the case. Russians tend to be more serious and blunt because they don't like small talk.
Hence, entertain your Russian date with anything about you. Show your date your bright and happy personality. Anyway, a Russian single that's already interested in you won't mind the small talk, as long as they are with someone they enjoy being with.
10. Don't be afraid to show your personality
When dating a Russian single, be genuine and don't be afraid to show your personality. However, don't go overboard, as you might risk turning them off.
Remember that there is a clear distinction between putting your best foot forward and being downright pretentious. Putting your best foot forward doesn't mean you're lying about your character. It simply means you'd want them to see you positively from the get-go.
Have a fun date!
We all have different personalities — what works for others may not work for you. Culture may be a factor, but it isn't the only thing to consider when dating a Russian single.
Never be afraid to venture and try other things to spice up the getting-to-know stage or the relationship altogether. Be spontaneous and always try to learn new things about your partner. Good luck and have fun!