When it comes to date night, every woman wants to look her absolute best. She wants her hair to be perfectly styled, her outfit to be on point and her makeup to look flawless. However, if you're a woman who works long hours and has a hectic schedule, getting properly dolled up can feel like a race against the clock.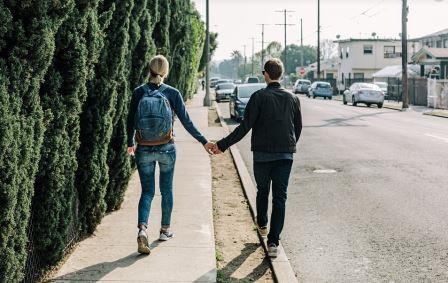 Luckily, there are some life hacks for getting ready fast. Although these are shortcuts to looking your best for date night, by no means will you feel like you're sacrificing looking gorgeous for the sake of saving time.
Use Multi-Purpose Products in the Shower
Naturally, before a big date, you're going to want to shower so that you will feel fresh and clean. If washing your hair is must, opt for a cleansing conditioner instead of the typical shampoo and conditioner. A cleansing conditioner will effectively clean and condition your hair in one application.
It will also act as a leave-in conditioner, making your hair irresistibly soft and silky. Another multi-purpose shower product is a facial cleanser that moisturizes. If you want your skin to feel clean and glow with moisture, find a gentle cleanser that hydrates the skin while cleansing the pores.
Break Out the BB Cream
BB cream is a fabulous product for the face when you want to save time. BB cream both moisturizes your skin and provides coverage. It will smooth out your pores and cover up blemishes without looking caked on or dry. This is a super easy way to get your skin looking great fast.
Stick to One Fragrance that Always Delivers
This is not the time to experiment with new perfumes and lotions. We all have a unique body chemistry that interacts with different fragrances in ways that can sometimes be unpredictable, so stick to one fragrance that you know works best on you. Luckily, perfumes such as those at places like fragrance-save will last for hours so that you don't have to keep reapplying before your date arrives.
Keep It Simple Yet Sexy When It Comes to Hair
Although you may be tempted to pull out the curling iron and go to town, it's best to keep it simple in order to save time. Opt for a hairstyle that looks fabulous but only takes seconds to execute like a top knot or a ponytail. You may even want to just straighten your hair for a casual, neat look.
Hopefully you found these date night life hacks to be helpful. Getting ready for a date with limited time doesn't have to be a nightmare. Remember to follow these hacks next time it's date night so that you can look your best in no time.