Conversation Topic That Get Women Attention And Attract Them
Everything is all about communication, if you know how to communicate well, you can win the heart of any woman. So that bring me to the topic above; conversation topic that get women attention and attract them.
You can have all the money in the world, be the most handsome guy in the world, but when it comes to how to charm a woman, gain her attention and make her attractive to you, it is all about conversation.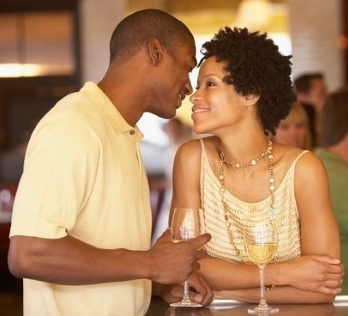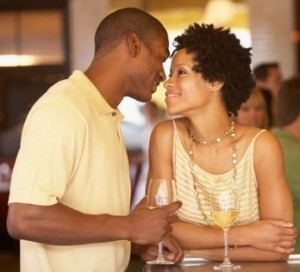 It can be so frustrating, when you start conversation with woman and it leads to nowhere, only to end in a kind of awkward silence moment. And before you know it, both of you get bored and the only option left for you, is to let her go because, there is nothing to be discussed anymore, you're just stalk. The problem here is that, you're focusing on the wrong topic of conversation.
In this post, you're going to learn the right topic of conversation that will make any woman glue to you when you start talking with her. What I'm saying here is that, there is an easy fix to how to hold great conversation with woman and gain her attention and she will feel attracted to you as well immediately.
The following conversation topics will help you to attract any woman by turning good conversation into great conversation.
1. Talk about your childhood
Every one of us grow up from childhood and no matter how old we can be, we can always remember some special memories of certain events in our life. Such memory, we hold it very dear in our heart and when we share it with woman, we are letting the woman know the kind of circumstance we've passed through. Memory like this, does not only show your emotional side but also give the woman too a chance to relate to that memory.
Once you're able to open up with conversation of your childhood, she will be force to share her own experiences too, this allow for more conversation between both of you.
2. Talk about your passions
This is another conversation that show the emotional side of you, it make you talk about something you are so passionate about and when you are talking about it, it easily flow without you thinking too much how it goes. When you're done, you can easily ask her questions, questions that will push her to share what she loves doing  too (her passion). By this way, you hold a great conversation with her and when she leaves you, she will remember how that conversation holds lots of fun because she talks about what she loves doing.
3. Talk about your surroundings
Sometimes, you may be finding it difficult to come up with idea of what to talk about, that will keep her interested when both of you are in the same surroundings. Use the opportunity of what is happening in that surrounding to hold great conversation with her. Just look around, there must be something you can talk about and she will be able to relate to it, because she's seeing exactly what you're talking about and you can both form a bond and discuss it as it happens. This will be interesting because, it shows the creative side of you, something you never thought of and it will allow you to really flex the creativity in you
4. Talk about her ambitions
Everybody loves to really talk about their ambitions when they see that opportunity. The same things goes here, ensure you put it to her, to talk about her ambition and you can be sure how passionate she will want to talk about it with you. She will feel good talking about herself because, it will boost her emotional state of the conversation and she will really do that with lots of excitement.
5. Talk about her travels
This time around, you will only need to bring it up but you'll allow her to take the center stage when talking about her travels and travel experiences. I can tell you, travel is really a fun topic to talk about with woman. She'll talks about her experiences that will even give some other clues you can talk about in the latter part of the conversation.
The above listed conversation topic is just about some of the basic topic you can use to hold woman in conversation. If you want to make the conversation talk sexy and connect with lots of women on sexual level, you need to watch this presentation. Conversation Escalation:  Make Small Talk Sexy
Five top conversationalists in the world were brought together to share their secrets tips and techniques for making sure all of your conversations flow naturally, build attraction, and escalate towards a more sexual level.
You can spend years figuring this stuff out on your own… or you can take these tips from these social masters and go out and use them tonight to connect with more women. Check it out now here; Conversation Escalation:  Make Small Talk Sexy