Christmas Greetings Messages For Friends
It is the time of the season to start celebrating the birth of Jesus which is term Christmas. Let us all join in the mood of that great celebration by sending Christmas greetings messages to all our friend and don't forget to send one wishing yourself happy Christmas.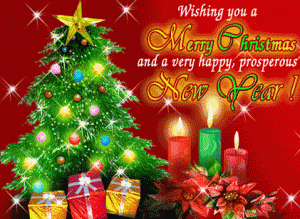 I have gather here some selected Christmas greetings messages for friends that I think will make it easy for you to start sending them to your friends right away.
Here come the Christmas greetings messages for friends
May this Christmas end the present year on a cheerful note and make way for a fresh and bright new year. Here's wishing you a Merry Christmas and a Happy New Year!
Somehow, not only for Christmas, But all the long year through, The joy that you give to others, Is the joy that comes back to you. And the more you spend in blessing the poor and lonely and sad, the more of your heart's possessing, Returns to you glad. Merry Christmas and a Happy New Year!!!
May what you see in the mirror delight you, and what others see in you delight them. May someone love you enough to forgive your faults, be blind to your blemishes, and tell the world about your virtues. May you have a wonderful Christmas and a Happy New Year!
Peace on earth will come to stay, When we live Christmas every day. – Helen Steiner Rice
Christmas may be many things or it may be a few. For you, the joy is each new toy; for me, it's watching U.
Even as an adult I find it difficult to sleep on Christmas Eve.  Yuletide excitement is a potent caffeine, no matter your age.  – Carrie Latet
Christmas may be a day of feasting, but always it will be a day of remembrance – a day in which we think of everything we have ever loved. I love you my friend and enjoy the season!
Remember This December, That love weighs more than gold! – Josephine Dodge Daskam Bacon
Bless us Lord, this Christmas, with quietness of mind; Teach us to be patient and always to be kind.
Merry Christmas! May God shower us more with His blessings. May we find life's true meaning as we further reflect on this blessed season. More love, happiness, success and good health!
Small Boy wrote to Santa Claus,"please santa send me a brother". Santa wrote back, "SEND ME YOUR MOTHER" Ho!Ho!Ho! Merry Christmas!!
Happiness can't be found at the end of the road. It's truly experienced along the way. So take not for granted each moment of your life and find reasons to be happy each day! Have a blessed Christmas and a Happy New Year!!
On this Christmas, remember, the joy that you give to others, is the joy that comes back to you. So be joyful and make others joyful too! Merry Christmas!
A friend holds your hand when you're scared, makes you smile when your down, hugs you when you need comfort and buy you gifts during CHRISTMAS!!! Yehey!!! Hi Friend! hehehehe.
Still need to find more Christmas greetings messages for friends, please check here Christmas messages. Don't forget to help me like my facebook page using the icons below. Merry Christmas!