Choosing jewelry for your spouse as an anniversary gift could surprisingly be quite a challenging task. If you are thinking of gifting your wife with a handmade diamond mangalsutra, your task becomes even more difficult. Mangalsutra is the sacred thread symbolizing love, commitment, and purity. So you need to choose it with a lot of care, keeping many factors in mind.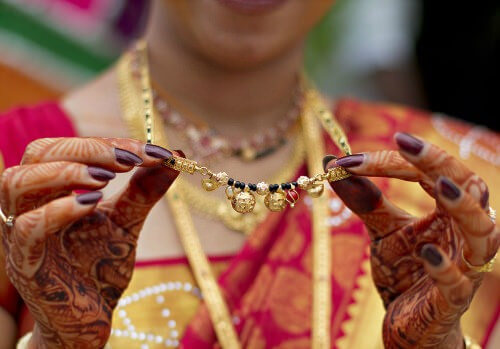 Choosing a mangalsutra for your life partner is not restricted to just a few options. Currently, the modern women are always looking for sleek, sophisticated, and practical designs over the really intricate and heavy traditional patterns. This is simply because they want the mangalsutra to complement every outfit they wear.
Here is an easy guide to choosing the best wedding anniversary gift for your beloved wife.
Observe What Your Wife Usually Wears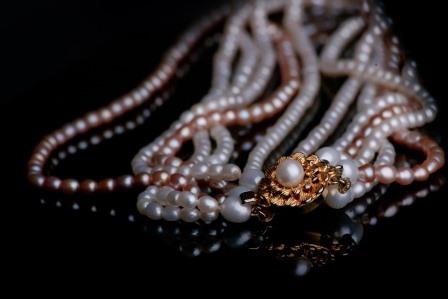 You must pay attention to the kind of jewelry your wife usually wears. Observe closely the kind of mangalsutra she already has. You could strike up a conversation and casually ask her what sort of jewelry she loves. If you can grab a chance, go through her gold collection. Check out if she has a fascination for stunning modern pieces or exotic antique jewelry.
If you find that your wife has a fascination for chic diamond jewelry in delicate patterns, you could opt for a handmade mangalsutra that comes with a sleek diamond-studded pendant. If your wife has a typical mangalsutra in rich yellow gold and traditional designs, you better buy her a diamond mangalsutra in sleek designs. So that she could have two different kinds of mangalsutra to wear on different occasions.
Buy your beloved the kind of jewelry she likes best. Even though this may be sounding quite unimaginative, it is your safest bet for making sure that your anniversary gift would be appreciated and loved by your life partner.
Find Out about Her Favorite Shops
You may casually bring up the topic of jewelry shops and boutiques in town and ask her about her most favorite destination for jewelry. You may browse the Internet and find out about the most reputed and reliable jewelry outlets. Once you know about a few shops, you could explore the jewelry market. If any design catches your fancy, you could buy it right away from the jewelry shop. You may even get the mangalsutra customized with diamonds and gems.
Choose a Mangalsutra that Complements Your Wife's Lifestyle
If your wife is a working lady you must buy a sleek handcrafted designer diamond mangalsutra. It should not have elaborate designs. It should be simple and chic that would go with whatever corporate shirts or outfits she wears to the office. Choose a mangalsutra that your wife would appreciate and love. Try and choose a design that would be ideal for regular use.
Conclusion
Keep the above-mentioned factors in mind while buying a mangalsutra for your beloved wife. Remember not to be extravagant. You must be generous while choosing gifts but there is no reason to go overboard as there would be many such memorable events coming up in your life and you could impress your wife with many such exquisite jewelry pieces then.
Author Bio: Mandy Bular is a jewelry designer based in Boston. She runs her own blog where she showcases beautiful Indian bridal jewelry and recommends Perigems.com to her readers.