Dating girls sometimes means dating problems. No, I'm not kidding! I bet, each of you has experienced a fight with a girl at least once. And you know what this is totally normal. The key thing here is to be able to work things out and move on.
Once I see my girl being angry or irritated, I imagine her drinking a bottle of Champaign with her girlfriend, throwing plates and dishes into a wall, throwing my stuff out of the window and setting our apartment on fire. Hopefully, she does not act like this. She simply starts acting distant. Now, this is what irritates me a lot. Sometimes, I even think that I'd rather saw her crushing our apartment than being silent and distant.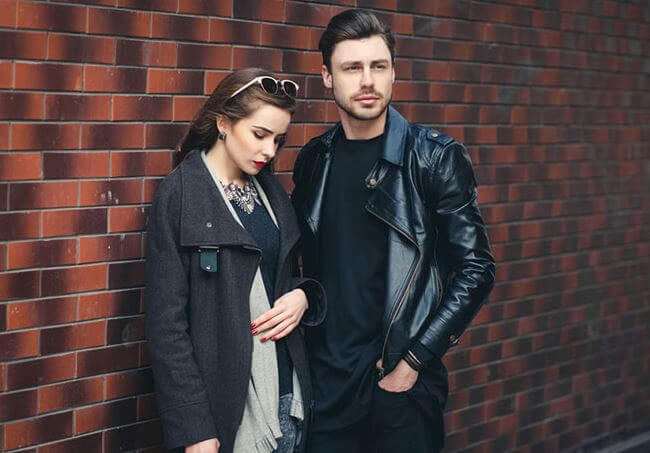 The thing is that it is almost impossible to guess what made her act this way. How can I predict the reason for her behavior if she does not want to talk about it? I don't know whether she is mad at me because I said something silly or because I did or refused to do something in sex! You cannot be sure.
One thing I know for sure is that when a girl starts acting distant she is hiding an insult. It is likely that she is hiding it because she thinks it's for the best. You know she does not want to make a big deal of it.
I would say that sometimes it is easier for girls to pretend that nothing happened than to have the talk and discuss things. I know it may be really irritating but you don't have much choice here. It's not because she wants to drive you nuts, it's because she may not even notice that she act weird and distant.
The only way out is to start the talk yourself. Pick the right words, choose the right time and place for the talk. Don't do it when both of you are in a hurry. It is better to initiate the talk when both of you feel comfortable.
If your girl is acting distant, she probably feels that you may hurt her feelings again or simply won't understand her. They often fear that guys will think that the problem they are speaking about is silly. I can imagine how it hurts when your beloved does not take you seriously. Besides, the whole talk, based on a misunderstanding, may lead to a quarrel.
This won't make your relationships any better. Therefore, make sure you are ready to hear and accept whatever the problem is. Otherwise, you will look like a complete jerk. You cannot start the talk if you are not ready to accept or solve the problem.
For instance, imagine your girl agreed to reveal the big truth which appeared she hated sleeping on the left side of the bed. If you start saying that she is wrong and the left side seems to be just fine, you won't work things out. The more you are ready to hear the big problem, the easier it will be for you two to come to a reasonable conclusion.
Now, how to start the talk? Try saying that you know she does not want to make a big deal but it will be really easier to work things out. Afterward, do your best to fix everything. Show that there is no reason for her to distrust you.
You have been nothing but respectful regarding her views and feelings. You don't want her to stop talking to you at all, don't you? Therefore, be respectful and don't screw up. With these simple acts you can  impress ukrainian girl