It's amazing how some people forget their partners birthday. It seems funny but it does happen.
Some people forget for several reasons but when it happens, how do you make it up to him or her?
It can be very annoying if my partner forgets my birthday and this is exactly how so many people feel when such happens to them.
Here are a few things you can do if you ever forget your partners birthday.
Apologise:
The moment you remember that you have forgotten your partners birthday, the first thing to do is to apologise.
At this point, he or she is already upset so you want to do all you can to ease that anger.
No matter how angry he or she is with you, when you apologise, they will listen.
Do something special:
The fact that you forgot your partners birthday does not mean you can't still do something awesome.
Think about the things he or she likes and try to create something great out of it.
You might consider taking him or her to an exotic place or have a really nice meal at home. You can even organise a surprise party for your partner.
Whatever you decide to do, ensure it is something your partner will never forget.
Express your love:
Your partner's birthday is one event you can express your love.
So if you forgot his or her birthday by mistake, one way to make it up is by letting them know how much they mean to you.
Express your love by bringing up lovely past memories and showing him or her how important they are to you.
How poetic can you be? Think about romantic lyrics you can say to him or her or better still just be you.
I believe that if you really love your partner, it would be easy to express yourself from your heart.
Get him or her a birthday cake:
Cakes can never go out of fashion; so the birthday isn't over until you get a cake for your partner.
Let the cake be well designed and personalised and I bet he or she will be happy you did.
Take pictures, and simply let him or her have fun.
Get your friends and family involved:
If you forgot your partners birthday, get help from family and friends.
If your partner gets calls from people who matter to you, he or she will feel loved indeed.
This action is enough to make him or her forgive you.
Make a love book:
You can design a love book consisting of cute pictures of the two of you and happy moments shared together.
Present this to your partner and let him or her know what those moments mean to you.
This lovely gesture will surely melt your partner's heart.
Make a promise:
If you ever forget your partners birthday, one way to make it up is by making a promise and ensuring you fulfil it.
Ensure that promise of yours is off the hook.
Buy him or her a gift: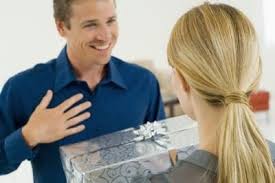 Who doesn't love gifts? Compensate for forgetting your partners birthday by buying them something lovely.
I once knew a guy who forgot his girlfriend's birthday. She was out of the country and she was so angry with him.
He pleaded with her, sent her a surprise gift and everything was okay.
So when next you accidentally forget your partner's birthday, you may consider buying him or her something nice.
Forgetting your partner's birthday is not a nice thing to do. No matter how busy you are, you should not forget one of the most important days in his or her life.
But if you do at any point in time, the tips above can be adopted to still make your partner feel loved on their special day.
Have you ever forgotten your partners birthday? How did you remedy the situation? Share it with us!