Your wedding is special to you, so it's important to do it in a manner that gives you joy and does not conflict with your beliefs.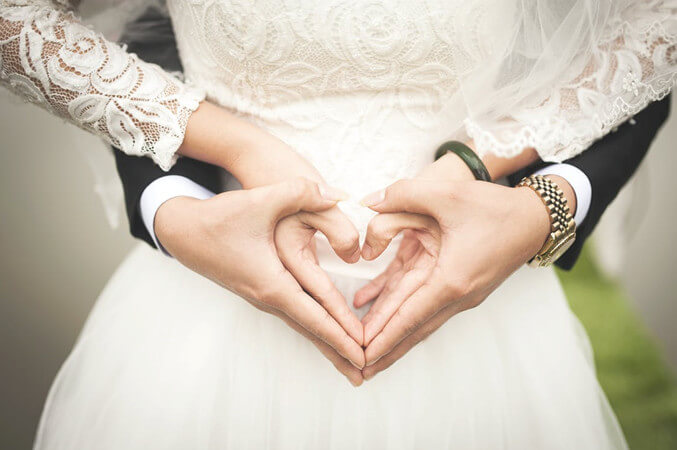 When planning a vegan wedding, for summer, do a thorough research in advance so as not to let anything to chance. Checking out a vegetarian dating site can give you an idea on how to go about it, especially if you've got no past experience with vegan weddings. Here are some wedding ideas that can make your vegan wedding stand out as being unique and interesting.
The cake
The wedding cake speaks volumes about a couple's standards and values. Go for a bakery offering fully-vegan cakes, but if you can't find one, consider one with a vegan option. Do your research and take along cake suggestions as you meet your baker, so that you can have it made as per your desire. 
Food and drinks
Food plays a very critical role in any celebration, weddings being top of the list. When planning a vegan wedding, nothing is as important as the type of food choices you make. To avoid ruining your big day, tread cautiously as you pick vegan wedding food for the menu. Go for vegan dishes that work well with the summer weather. There are numerous meal suggestions for a fully vegetarian diet, and so your research matters a lot in determining the level of success you'll achieve in the long run. As you plan for the food, incorporate delicious vegan midnight snacks, to sooth your guests who'll be tired after partying.
When deciding on drinks, only go for beers, champagnes and wines that are vegan-friendly, considering that some brewed drinks are not. Plan for more drinks than you would for other seasons, since people tend to drink more during summer. Let a non-vegan friend or family member join you for the menu testing with your wedding planning, just to be sure your choices would appeal to all your attendees.
Clothing and accessories
For a fully vegan wedding, clothing choice also matters a lot. When shopping for your wedding outfits, make sure you check the label for animal-free products. Clothing made from silk, leather and wool are the most common in the no-go zone for vegans. Remember to creatively factor in the weather-element if you are planning to hold your vegan wedding during summer.
Jewelry that matches your wedding clothes is not difficult to find. Avoid real pearls and go for gold, silver or diamond that is Fairtrade and ethically acquired.
Makeup
It's high time your friends and relatives know how cruelty-free makeup can rock the world. If you are not able to find a makeup artist using vegan products, then ask your beauty expert to use the vegan products that you provide. Considering that it's a summer wedding, go for makeup that won't wash melt away in the heat.
Flowers
Many vegan couples like their flowers fresh and lively for summer weddings. If that's the case with yours too, ensure your flowers are Fairtrade. To appear more creative, you can use potted flowers. These can even be carried home as souvenirs and are the best option for nature lovers, who do not like cutting flowers. Artificial flowers are also acceptable in vegan weddings, but they should be absolutely free of silk. Consider visiting a vegan dating site for more inspiration on the flowers you can choose from.
Wedding favours and wedding gifts
If you decide to give wedding favours, then treat your guests to something really vegan like beautiful envelopes with seeds that they can sprinkle on their backyards for flowers. There are other vegan favours that can also do very well, like bath bombs that are handmade and soy candles.
As for wedding gifts, you can ask for money instead of the traditional gifts. The money can be directly donated to your favorite animal charity, or you could use it to visit a vegan-friendly city like Barcelona for your honeymoon.
Make it a surprise!
Do not let your guests into your vegan wedding-menu in advance, as this will make them come with pre-judgment of vegan weddings. If you make it a surprise, then they'll definitely enjoy what you'll have to offer. If any guest is not able to sacrifice and share your vegan preference on your big day, then don't fret about it. After all, it's your wedding! Part of the surprise is to change your guests' misconceptions about vegan weddings. Many people think that vegans only eat stuffed pepper, much lettuce and chew carrots. It's your time to prove them wrong by being creative.