What if I told you that your potential partner was only a click away? The dating game has transformed over time, and with the advent of online dating sites and dating apps, things have just gotten easier. But most people who join dating sites fail to find the right partner.
Probably, that could be the reason so many men despise online dating. But it's not all bad. It's all about knowing how to do it right. Online dating is the best way to find true love. Compared to offline dating, online dating is much better as you get to skip the awkward and scary experience.
So, if you are someone who hates online dating, hear me out. When you log in to the dating site, you will be out there with hundreds of people who are also single and open to meeting someone. It's all clear, and all you need to do is find your true love among them. If you are still not convinced, keep reading.
How to Go about it:
First start by browsing through profiles to find someone you like. And by like, I don't mean just looks, read her profile and understand what she's like, see if you have common interests or hobbies. Your message should reflect that you have read the person's profile, and you are genuinely interested in her.
Only then, go ahead and message her. Start with a short brief message that could either be mildly flirtatious or just casual and suggesting that you are interested to learn more about her. If she finds your initiation adorable and decides to chat back, then voila, let it begin! Now that you are in conversation, these five tips will up your game in the world of online dating:
1. Be Confident. Don't Appear Nervous.
No matter how nervous and in denial you might be, don't show it in your chats. Just take it easy. It's not like she will reject you publicly. And even if she is not into you, what's to lose? At least you'll know that she's not the one for you. It is not possible for everyone to like everyone. There will be people out there who don't connect with you, and you would have zero compatibility with them, but you could also find someone who you can click with. Be confident when you approach someone.
What's the worst that could happen? A simple "I am not interested." You don't need to take that personally or get nervous before approaching someone else. It only means that she is looking for someone else and is probably not the right girl for you. This, in no way, should insult you or dampen your ego. Even if you get rejected, just brush it off and move on.
2. Know Them Before You Ping Them
Now, don't expect to be successful if you like a girl simply by looking at her picture. Looks are not all that matter; you need to know more about this girl. I know most of us don't think much before messaging someone who catches our eye. But it could work to your advantage if you spend the time to know about someone before sending that first message.
Most men complain about online dating seeming too superficial, but that's because you are not taking time to know the person. It could tell a lot about the person and what you both have in common. And she will appreciate you reading about her and not just messaging her with the intent of flirting. This way, you can also ensure that you will have more enjoyable conversations.
3. Don't Be Negative, Be Interested.
If you start with an attitude that you will not find someone good, you probably won't. You might even come across as rude or uninterested. Maybe the statistics don't show a lot of successful relationships that begin with online dating, but the ones that click last forever. It's up to you how you want it to go. Keep it light and be genuinely interested in developing the relationship further.
Even if things don't go your way, you would have at least made a good friend. Keep your compliments and conversations genuine. And also be your own self, have confidence in how you are, because if you end up pretending to be someone you are not, it will lead to a relationship built on lies, that won't last.
Be patient, and you will find someone that you have strong feelings for. Keep it brief but positive because you don't want to lose a potential date due to a bad attitude.
4. Keep It Cool, Don't Be Too Intense.
No matter how desperate you might be to settle down with someone, don't let it show. Coming on too strong can be a turn off to many people. When it comes to dating, rushing things might just end up ruining your chances. Begin with a friendly approach and keep your intentions clear.
Avoid creepy pick-up lines, which can make you look bad. But pick-up lines that are cute and funny can work well because they can act like icebreakers. You can even start off with some harmless flirting. Try not to overdo it. Be subtle and try to be yourself.
As long as your messages are light and simple, you won't be misunderstood. Take things slow and avoid divulging too much information. That way, you can make sure you are not boring the other person by focusing too much on yourself.
5. Be Polite and Respectful
Just like how you would want to be treated with nothing but respect, so do others. Be sensitive to others' feelings. Don't take them for granted and say something hateful. It will ruin online dating for both of you. Speak in a polite manner and maintain a clean language.
Other things that can put her off are typos and grammatical errors. Keep an eye out for what you are typing as it expresses your true emotion. If you feel uncomfortable with how you are coming across, don't be. What's important is that you are being yourself and being a gentleman via message. Any sign of disrespect will not only work to your disadvantage but also you lose a chance with a nice girl.
How to Communicate with Your Potential Match
Once you have found your perfect match, it all comes down to how you take it forward. With these tips in mind, you can bag a date with the girl you are interested in. Start with a brief message that implies that you have read her profile and are genuinely interested in knowing more about her.
Once you have exchanged enough emails, you can move on to calls. But wait a good time before you share personal information. Only when you feel you have built enough trust to share it, should you do it. Keep your initial calls brief and positive, which is just enough to build up to the first date.
If you go overboard, you stand the risk of missing out on what comes next. After that round, you could connect with them through video chat. With the video chat, you both know what to expect when you meet.
The First Date:
With these tips you are all set to go on a first date! And that's to the online connection you both are ready to meet as you already know a little about each other. Your first date will depend on how the conversation went on so far. If it was positive and pleasant then there are chances for another date.
But if you screw up since the beginning then there are less chances for there even being a first date, and even if there is one, it would be awkward. Don't reveal too much on the first date because you don't want to scare her away. And if you both get on well and continue to date there will be plenty of stories you can share later.
Most people who join dating sites, don't stick around long if they don't see any quick results. But only when you experiment for a while will you see promising results. Online dating might not have worked for you in the past, but don't let that influence your present. It's just a matter of time before you start liking it. Once you up your game, you will find yourself much more confident on dates.
Online dating gives you the opportunity to understand someone and see if there is enough connection between you both before heading on to the first date. It all seems pretty straightforward. Don't let a few bad experiences make you hate online dating. You may not have been at the best of your game, or probably that girl wasn't right for you. People match with their romantic partners everyday through online dating, so why not you?
If it hasn't worked for you in the past, it will work for sure now with these victorious tips. So, create a short, honest, and compelling profile, find the right match for you and get going!
Author Bio: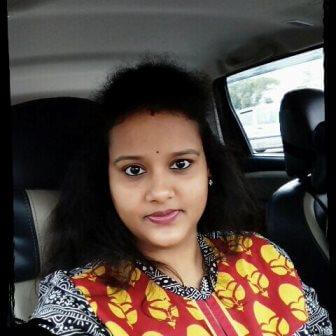 Aradhana is a writer from India. She covers topics concerning parenting, child nutrition, wellness, health and lifestyle. She has more than 150+ publications from reputable sites like Huffingtonpost.in and Momjunction.com to her credit. Aradhana writes to inspire and motivate people to adopt healthy habits and live a stress-free lifestyle.