We have outlined everything you need to know when coming up with the perfect proposal idea in 2019. Here are 4 creative proposal ideas you need to see!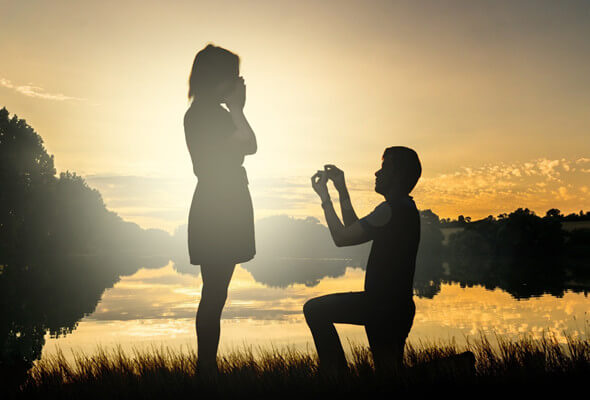 Over 36 percent of Americans think that romance is essential in a relationship!
If you are ready to propose to the love of your life, then you will want the experience to be as romantic as possible. But coming up with an idea is the hardest part of the whole process. Once you have a plan in place, the rest is simple.
Read on for some of the best proposal ideas you will find to help you make your upcoming marriage proposal memorable.
Skywriting
Hire a skywriting company to post a message in the sky. It can be a bit costly, but if you are adventurous and can afford it then it's a fabulous option.
Because the gesture is already extravagant, your message can be short and clear. You simply need to put the person's name and ask them to marry you. Here is an example: "Jane, will you marry me?"
The hardest part about a skywriting proposal is the timing. Make sure your partner is already outside and gazing at the clouds so they don't miss the moment.
Take Out an Ad in the Newspaper
If you want an adorable memento to stick in a scrapbook, why not place a heartfelt "spouse wanted" ad in the newspaper? You will have to find a creative way to get your partner to read it if they don't normally read the classifieds.
You can also go to the local tv or radio station and ask them to give you a spot on the air. However, you should be prepared to pay for the slot unless you can convince a reporter to make you a feature story.
Write It Somewhere
If the previous two proposals were too public for you, there is no need to be so extravagant. You can always hide a proposal note in your beloved's bag or purse.
You can even write it on the bathroom mirror with lipstick so that it's the first thing they see after waking up. Just make sure you're around when they find it!
Hide the Ring
Are you ready for a game of hide-and-seek? You can hide the ring in any place in the house where you know it's likely to be found. Make sure you include a note asking your soon-to-be-fiancée to marry you.
If you can't think of a great hiding spot, ask your partner to dinner and propose by having the waiter bring the ring on a platter.
And, if you don't have a ring ready yet, you can always go online and find a full range of diamond engagement rings to purchase instantly.
Which of These Proposal Ideas Will You Use?
If you were looking for ways to make your marriage proposal memorable, these ideas are a great place to start.
The best thing you can do is think about your partner's personality and what they will find exciting. Keep that in mind and modify one of these proposal ideas so it works for you!
For more relationship advice, make sure to check out the rest of our site.