Being in a relationship is wonderful, but unfortunately, not everyone has enough time and energy for it. If you belong to the category of people who don't currently dream of a bright and great love but are ready to dive into the relationship without superfluous dramas and obligations, wish you good luck and offer a few farewell tips.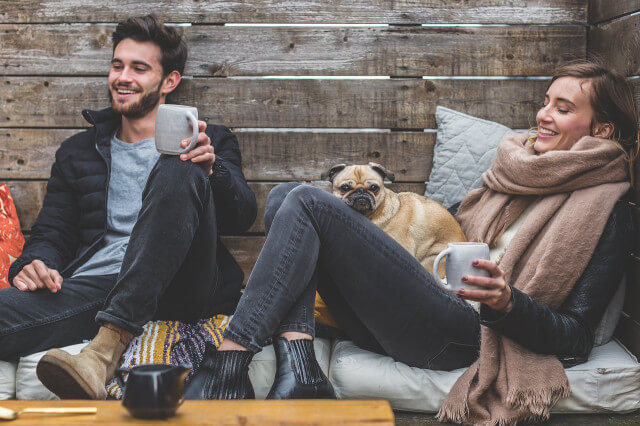 1. Discuss all the details
Before entering into relationships without obligations, discuss all the details with your partner. Think over each point of such a relationship and clarify the degree of possession of each other in order to clearly understand what can and can't be done.
2. Establish a border
Never forget what makes a bond between you. It's nothing more than just sex. It isn't affection or love, common children, realty or dog. You are driven only by instincts and physiology. For this reason, you shouldn't allow feelings to interfere with your communication. After all, the advantage of such a friendship is that you two don't have to make purchases on Sundays and then go to dinner with your parents.
3. Don't stay with him overnight and don't let him do it
Your relationship should be strictly bespoken – business before pleasure. Leave all the joint trips to the cinema, shopping, and dinners to fans who pretend not to your body, but to your heart. Otherwise, you seriously risk diving headlong into the illusion of a relationship that your partner is unlikely to support. For this reason, there is no need to stay with him overnight.
4. Don't control
This advice could be given to a lot of couples. However, if in traditional relations such phrases as "what are you doing?" and "where are you?" can be regarded as a manifestation of care and tenderness, in the case of relations without obligations they are perceived as an attempt to capture an inviolable personal territory. Relations without obligations don't presuppose any mutual interest (except sexual), claims and jealousy.
This means that you shouldn't care about with whom and where he is now, whether he has other women or not. And don't overburden him with dreamy and touching messages. After all, everyone knows that this is just another way of manipulation.
If you are unsure of how to handle your emotions in an open relationship, you should consider speaking with a love coach, like Orion's Method, who will be able to help you identify whether this is the best course of action for you.
5. Respect each other's freedom
The most important rule of relations without obligations is freedom. Don't limit your communication with other men: get acquainted, smile, be interesting to yourself and others. The same rule applies to your partner – complete freedom of action and preferences.
6. Don't forget about love
Living without love is uninteresting and difficult. Only the fact that at this stage of your life you prefer relationships without commitment and regular sex doesn't make you an iron lady at all. You can fall in love, meet other men, dream of a wedding, and be happy in close-knit relationships. The main thing is that these warm feelings were caused by someone else except your current sexual partner.
7. Be spontaneous and unpredictable
If you like the partner and don't want the flirtation to end, be spontaneous and unpredictable. However, it isn't necessary to cater to all the whims of your partner on demand. If he wants you to overdye your hair or change the style – you shouldn't immediately run to the beauty salon and shopping.
8. Keep the secret
Don't tell your family or friends about your relationship, unencumbered by obligations. Not everyone can understand and accept this way of life. Therefore, keep your mouth shut if you don't want to spend weeks explaining "what about family and children?"
9. Protect yourself
Carefree sex can cause hundreds of worries. Always remember this. Never and under no circumstances refuse contraceptives, because you can't be sure that you are the only sexual entertainment of the partner.
10. Enjoy
If you have already decided to try a relationship without commitment, make it all so that you feel at ease and were absolutely comfortable. You can find such relationships using Tinder alternatives. If you feel that you don't get the proper pleasure – stop such a relationship. That's why they are built on freedom – to abandon them as soon as you want.